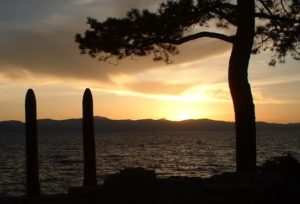 My practice is shaped by three core values: Caring, Comprehensive, and Confidential.
Caring – Research on talk therapy and research on medication compliance both point to the quality of the physician – patient relationship as the best predictor of treatment success. However, modern medical care too often makes patients feel like they are just a number – dismissed, rushed, not heard, and not understood. One of my core values as a psychiatrist is to establish a caring treatment relationship with my patients that is guided by my patients' priorities and preferences, and is characterized by trust and open dialogue. I believe the quality of my relationship with my patient is the foundation for treatment success.
Comprehensive – Insurance reimbursement for psychiatric care has shifted in recent years to a split treatment model, forcing many psychiatrists to delegate talk therapy to non-physician therapists so that they can focus on medication management which is better reimbursed. I believe this split treatment model undermines the physician – patient relationship that is so critical to treatment success. Thus one of my core values is to provide comprehensive care for my patients by being a one-stop shop – both managing any psychiatric medications needed as well as personally providing talk therapy. This core value is one of the reasons I am an out-of-network provider – to receive the level of reimbursement that is required for me to continue providing comprehensive care.
Confidential – Social stigma around seeking psychiatric care continues to be a major obstacle in patients receiving treatment. Thus one of my core values is to provide confidential care so that patients who need help can seek it without fear of stigma. To this end, I am a one-man show – I personally answer all emails and phone calls, personally take care of all scheduling, and personally produce and send receipts and invoices. One of the positive aspects of being an out-of-network provider is that I am not beholden to any third party payors, which means you have complete control over what information, if any, you choose to share with your insurance company. I am keenly aware of how big a role social stigma can play in a patient's decision to seek treatment, thus if you have concerns about confidentiality, please contact me to discuss how I keep my patients' information confidential.