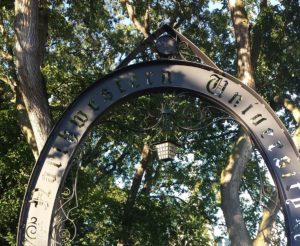 Learn more about me via:
I decided to become a physician when I was in high school, and was accepted into medical school when I was 17 years old as part of the Honors Program in Medical Education at Northwestern University.
I graduated cum laude from Northwestern University (ranked 9th in the nation by U.S. News and World Report in 2022) with a B.A. in Biological Sciences, and matriculated to Northwestern University's Feinberg School of Medicine (ranked 17th in the nation by U.S. News and World Report in 2022) as part of the Honors Program in Medical Education. During medical school, psychiatry stood out to me as an incredibly unique field in all of medicine. Psychiatry not only allowed me to use my knowledge of medicine in the science of healing, it offered me the incredible opportunity to use my personal connection with patients and knowledge of talk therapy techniques to restore emotional balance in suffering patients' lives. I can think of no higher calling as a physician, which made the decision to specialize in psychiatry an easy one.
After receiving my M.D., I was accepted into the Residency Program in Psychiatry at Northwestern University (ranked 15th in the nation by U.S. News and World Report in 2022) . Northwestern University's Residency Program in Psychiatry successfully straddles the two major aspects of psychiatric care: psychotherapy and medication management. It is this ability to draw the best from both treatment modalities and combine them to deliver high quality, comprehensive psychiatric care that convinced me to complete my psychiatric training in Chicago.
During psychiatry residency, I received comprehensive training in the use of psychiatric medications to alleviate symptoms and maintain emotional stability and health in patients with every kind of psychiatric illness. I learned the fundamentals of psychotherapeutic techniques ranging from psychoanalysis to cognitive behavioral therapy and have incorporated what I believe to be the best of the various psychotherapeutic traditions and techniques into my practice. This allows me to tailor my treatment of each individual patient to his or her needs by using the most effective medications and psychotherapeutic techniques.
I am board-certified by the American Board of Psychiatry and Neurology (ABPN), which is a member of the American Board of Medical Specialties (ABMS). More information on what this certification means can be found here: ABPN.
I have been in solo private practice since 2009. I am passionate about the core values of my practice: Caring, Comprehensive, Confidential. Reading about these core values can be very helpful in getting a sense of how I practice and whether I would be a good fit for your needs. I have special clinical interests in depression, anxiety, adult ADHD, Asian-American mental health, and spirituality and mental health. For more information about me, please read about the core values of my practice, peruse my website, and look at my curriculum vitae. Thank you for visiting my website. Please contact me if I can be of assistance.
Sincerely,
Minyang Mao, M.D.